Application:
Clothing, leather, mugs, glass, textile ,metal ,etc.
Description:
1. With" Sublimation paper " on the back side
2. Suitable for all inkjet printers
3. Double side anti-curling coating
4. Good drying time, ink capacity
5. High line sharpness
6. Suitability for textiles, mugs, etc.
7. High transfer rate
8. Good scratch resistance of printed image
Advantages:
1. Smooth surface
2. Keep smooth printing
3. Fast dry & and high speed printing
4. High transfer rate
5. Bright color on fabric
6. No fade, No cracked, Eliminate ghosting
Suitable Printers: All inkjet printers
Photos About Our Factory: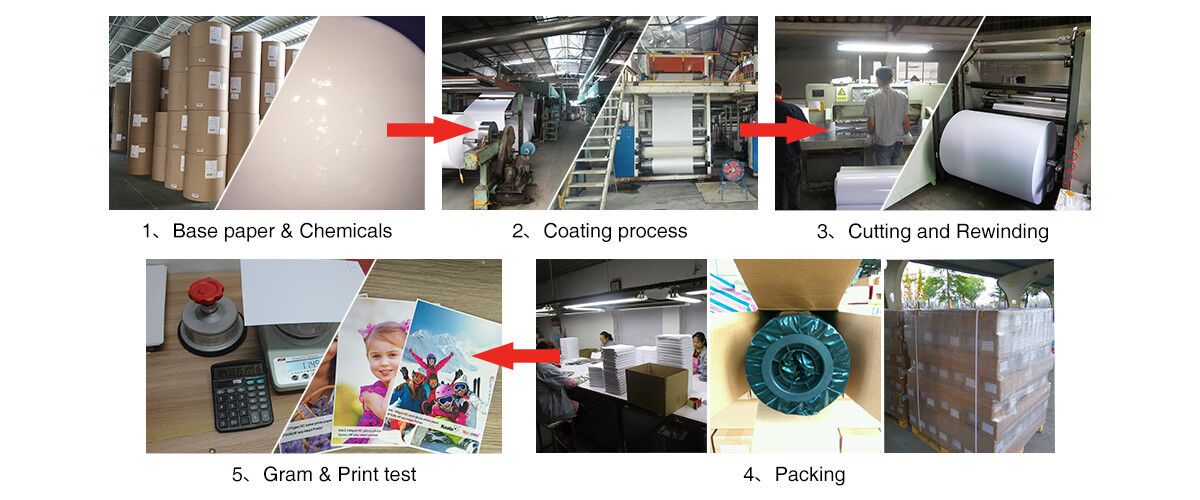 Our Service: OEM/ODM Service
Why Choose Us:
1. Quality Assurance: Our company has set up several automatic assembly lines, and we also own mature product formulas, modern R&D and testing centers, skilled technicians and a strong management team. All these have enabled us to meet any special needs from customers.
2. Environmental Protection: We invested huge funds and efforts into the improvement of production procedures and the renovation of equipment. Our company is now a 100% environmentally-friendly company.
3. Reasonable Pricing: We have our own factory and now 16 lines in our factory in total. We guarantee the most reasonable pricing and give the most profit to our clients.
4. Caring Service: Through years of efforts, KoalaPaper has become a famous trademark in Chinese inkjet printing industry and our products have been sold to buyers from North America, South America, Europe, Asia and many other oversea markets.