Application:
Clothing, leather, mugs, glass, textile ,metal ,etc.
Description:
1. Bright and white (not pure white)
2 .Printed photo can be kept over 80 years
3. Absolutely flat and smooth
4. Economic inkjet media
5. One side printed
6. Widely used in not pure cotton stuffs
7. Washable
8. Could not use on the 100% pure cotton textile
Advantages:
1. Smooth surface
2. Keep smooth printing
3. Fast dry & and high speed printing
4. High transfer rate
5. Bright color on fabric
6. No fade, No cracked, Eliminate ghosting
Suitable Printers: All inkjet printers
Photos About Our Factory: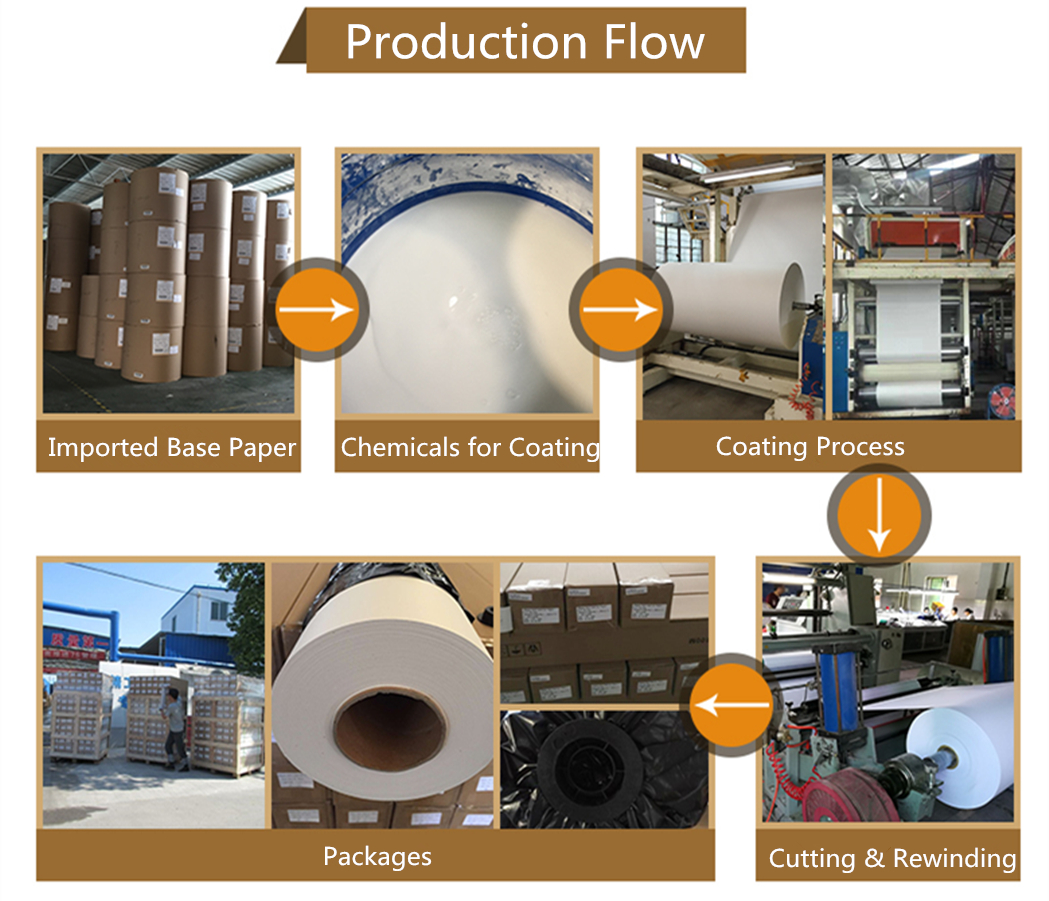 Our Service: OEM/ODM Service
Why Choose Us:
1. Quality Assurance: Our company has set up several automatic assembly lines, and we also own mature product formulas, modern R&D and testing centers, skilled technicians and a strong management team. All these have enabled us to meet any special needs from customers.
2. Environmental Protection: We invested huge funds and efforts into the improvement of production procedures and the renovation of equipment. Our company is now a 100% environmentally-friendly company.
3. Reasonable Pricing: We have our own factory and now 16 lines in our factory in total. We guarantee the most reasonable pricing and give the most profit to our clients.
4. Caring Service: Through years of efforts, KoalaPaper has become a famous trademark in Chinese inkjet printing industry and our products have been sold to buyers from North America, South America, Europe, Asia and many other oversea markets.