Tacky sublimation paper with its special tacky layer is suitable for sportswear and swimsuits. During the heat transfer process, the paper will stick to the surface of your product tightly and will eliminate the ghost due to movements of the transfer process. Therefore, it will improve production quality by reducing production errors. The most important factors of high tacky sublimation paper, are the adhesion and drying speed.
Do you know the process of making a sportswear with sublimation printing? Here are the details.
First you need to prepare all the things:
sublimation printer,
sublimation ink
blank sublimation sportswear
heat press machine
And you can take the following steps:
 Design your image. You can design and create your favorite image by your computer.
 Print it out. Don't forget the mirror before print it out.
 Line up your image & make it clear and neat.
 Use the heat press machine to press the image onto your sportswear. We recommend pressing time no longer than 40 seconds and degrees from 195℃ to 205℃.
Remove the tacky sublimation paper.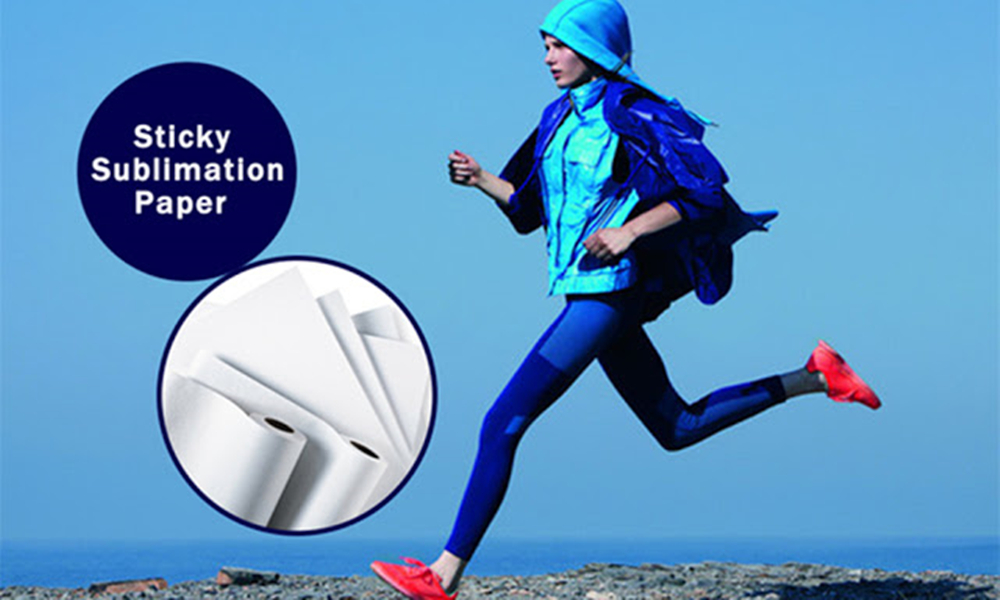 Tips: Dark color ink needs much more adherence during the sublimation process. The sticky grade is generally depending on the dark volume of the fabric. Due to the different reaction of the adhesive layer, light color has a lower adhesion than dark color.