As we all know, sublimation paper is widely used because of the fast dry speed and realistic image. And it can work on textiles, porcelain, porcelain, porcelain, metal and other materials. In the simplest terms, dye sublimation is a method of transferring a printed image from paper onto a variety of materials, or substrates. Today, i am going to talk about the following three materials.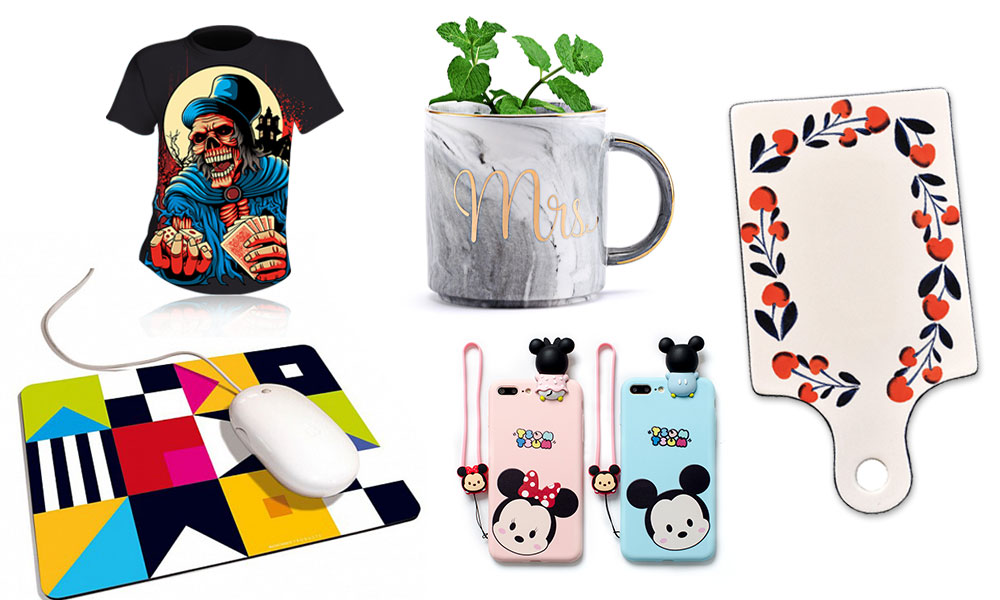 Sublimation Paper is always worked on polyester, polymer and polymer coated item. Sublimation dye penetrates the fiber and binds itself to the fabric. These types of materials have pore, which allow for the sublimation dye to enter the materials. The high temperature of the heat press converts the solid dyes directly into gas.
White colored material is most popular used surface for sublimation printing and are preferred. Actually, white background provide the ideal contrast and enhances color. White background allows sublimation printing of all kinds of colors. You can do sublimation on blank mugs and all the steps i have mentioned before. You can read my past article.
Sublimation Paper cannot work on 100% cotton materials and best for materials with less than 20% cotton. We offer three kinds of sublimation paper: Fast Dry Sublimation Paper, Instant Dry Sublimation Paper and Tacky Sublimation Paper. If you want to transfer 100% cotton materials, we have T-shirt Transfer Paper. We provide light transfer paper for light color clothes and dark transfer paper for dark ones. It works well. Some commonly used surface with micro-weaves of polyester on the outside, they can also work with sublimation printing,such as mouse pads, ceramic plates, mugs and so on.