According to coating process, Inkjet photo papers can generally be divided into two categories: Resin Coated
Photo Paper and Cast Coated Photo Paper.
Features of Cast Coated Photo Paper are cheap, high level of brightness,bright color, fast drying, General waterproof –
– the paper will be deformed when wet.
Only works for dye ink only, but not for pigment ink.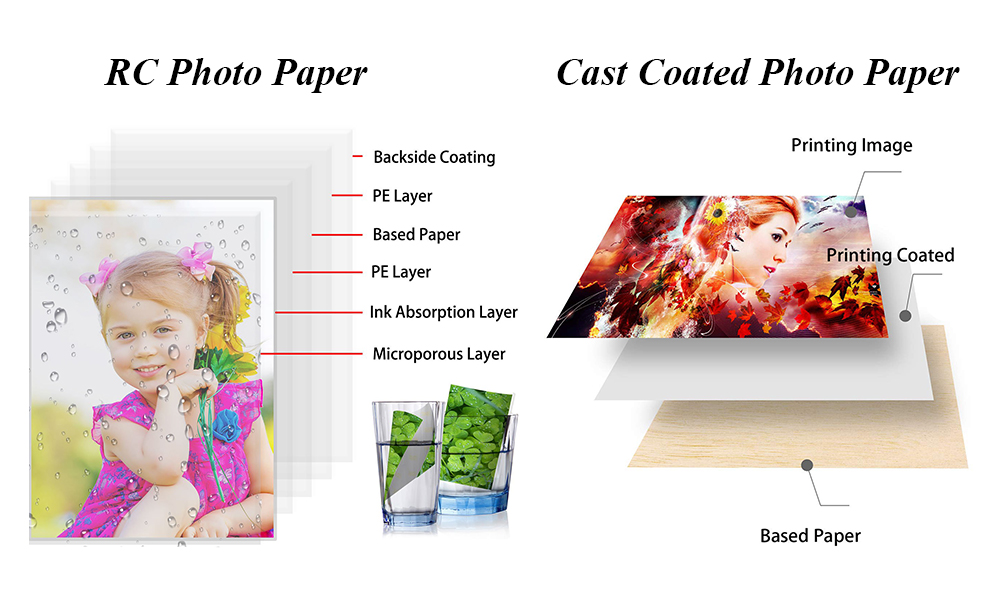 RC photo paper belongs to high-end photo paper and its price is higher.
Printing image with characteristic of bright color and high glossiness , waterproof & dry fast. Better suitable for pigment ink.
The front and back sides of the paper have a resin layer, and the performance
of waterproof far exceeds that of the cast coated paper, even if it is soaked in water, there will be no obvious changes after dried off.
Company: koalaPaper Nanjing Oracle Digital Technology Co.,Ltd
Contact Us: https://www.koalapaper.com/ 
Email: sales@koalapaper.com